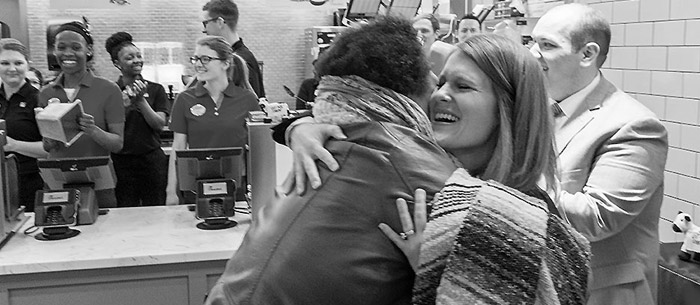 SUPPORTING OUR CUSTOMERS. CARING FOR OUR COMMUNITY.
Everyone's job at Chick-fil-A is to serve. No matter our title or job description, our reason for coming to work is to generously share our time and talents. Whether it's treating customers like friends, or serving our communities like neighbors, we believe kindness is a higher calling.
Chick-fil-A Pasadena loves to give back and is proud to be a community partner. Please fill out the Donation Request Form below, and we will review it for consideration.